Our Leadership Team
Our leadership team recognizes the authority of God and realizes that we are shepherds who serve under the Good Shepherd, Jesus Christ. We desire to devote ourselves to prayer and to the ministry of the Word. Our passion and goal is to equip the believers for the work of the ministry until we all attain maturity in the fullness of Christ.
Rev. Evan & Heather Ryder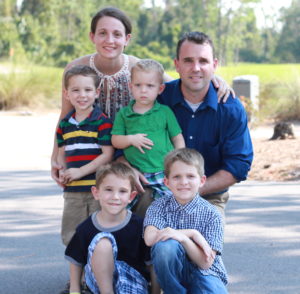 Pastor Evan and Heather came to Tavares Church of the Nazarene in November of 2016. They are excited to lead this congregation in making disciples in and around the Tavares community. Pastor Evan received his call into the ministry shortly after encountering God at the age of 18. Since then, he has actively pursued Jesus Christ. Pastor Evan brings a dynamic ability to bring the Word of God to life. His delivery is one that helps hearers understand the story of the Gospel and provides examples for how to apply. Pastor Evan and Heather both bring an adoring love of people and a passion to help individuals serve the body of Christ in ways that God has equipped.
Together they desire to lead others into greater maturity of the Christian faith. They also desire to help parents see their role in the spiritual development of their children.